About Terre Rouge & Easton Wines
---
Our Story
Terre Rouge and Easton Wines was founded in the late 80s by husband and wife team Bill Easton and Jane O'Riordan. Winemaker Bill Easton began his career in the wine business working for small California wineries. In the late 70's he founded Solano Cellars, a wine shop in Berkeley, California, specializing in small artisan producers from around the world. From years in the shop and traveling extensively in Europe, Bill's palate and style of winemaking developed. He creates wines that are balanced and elegant, with complexity that develops as the wines age in bottle. The French call it élevage, which is "raising" the wine in the bottle. There is an art to this style of winemaking and great pleasure in a wine that is ready to drink, while still showing great promise for future aging.
Bill started making wine seriously in 1986 with the first Rhône red blend. In 1994 they moved into their current winery facility and began to expand the portfolio. Bill is one of the original Rhône Rangers and pioneered the Rhône varietals in the Sierra Foothills. He received the Lifetime Achievement Award from the Rhône Rangers in 2016.
Jane O'Riordan, also a young entrepreneur, opened her first business called Cottonfield in 1975. Cottonfield was a fabric shop specializing in natural fiber fabrics, unusual handmade buttons and offered classes in quilting, embroidery, and garment making to people of all ages. When Bill had the opportunity to expand the wine shop, they added the Bistro at Solano Cellars. Jane, as chef, honed her skills in this small 14 seat wine bar, changing the menu each week to match the wines Bill was offering for tasting. When Jane and Bill moved to Amador County, Jane started a catering business and is responsible for all the food at Terre Rouge and Easton events.
TERRE ROUGE means "Red Earth". This vermillion-colored soil is one of the hallmarks of our region. Our vineyards are in soils that are largely granite and volcanic-based. The TERRE ROUGE portfolio is composed of wines made from Rhône varietals grown in the rugged and varying terroirs of this region: Syrah, Grenache, Mourvèdre, Viognier, Roussanne, Marsanne. High elevation sites up to 3200' contribute to the complexity of our wines.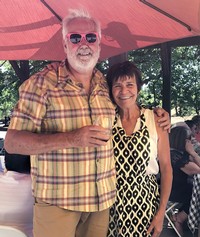 Bill puts his family name, EASTON, on our non-Rhône varietal wines. The wines are crafted from varietals that have traditionally worked the best in Amador County and the Sierra Foothills: ancient and old-vine Zinfandel, Barbera, Cabernet Sauvignon, and Sauvignon Blanc. Under the Easton label we also bottle small selections of varietals new to the Sierra Foothills: Grenache Blanc, Pinot Noir and Cabernet Franc.
The style of our red wines emphasizes deep color, balanced flavors, full middle palate, and a long finish, with power and finesse. They gain complexity with age. Our whites are aromatic, flavorful with nice texture, and balanced with good acidity. They also show an amazing mineral sense that is derived from our stony mountain soils.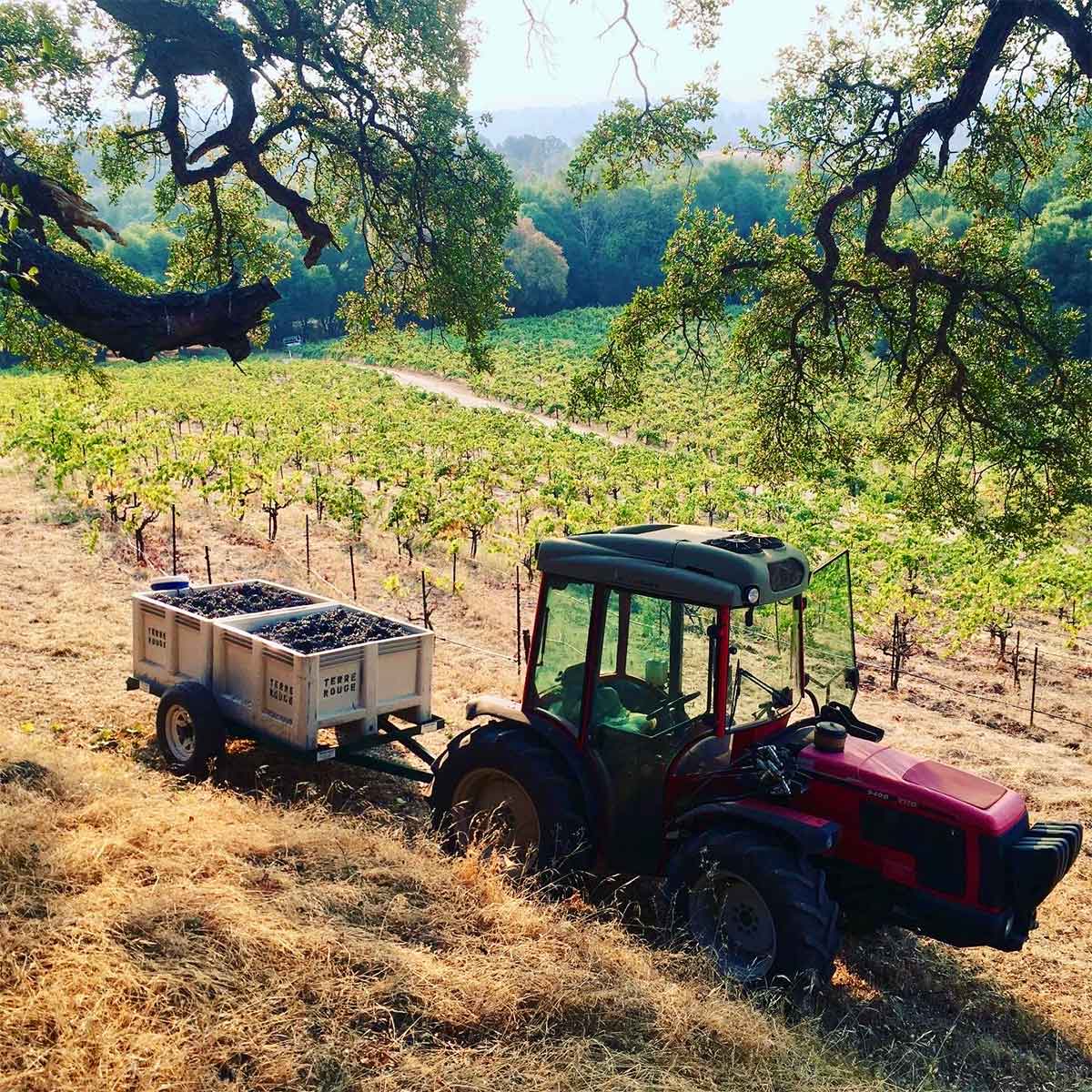 We make over thirty different wines, many of which are very small production lots (100-500 cases). Each is unique and site-specific with a sense of place (terroir) in the Sierra Nevada foothills. Our goal for the last 25 years has always been to make the finest wines possible that can be placed on a table with the best wines of the world.
We practice sustainability and farm our Fiddletown vineyards organically on steep mountain slopes. We work with the same vineyards every year, establishing a relationship with the terroir.