THE TASTING ROOM IS OPEN!
Our governor has mandated that all wine tasting be held outdoors.
Wine Tasting will be by appointment only, as our space is limited.
You are still welcome to picnic without a reservation and wine will be available by the glass and bottle.
For more details and to make a reservation click HERE.
and receive 15% off your first order!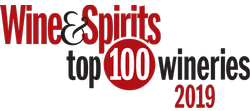 NEED SOME WINE?
THREE NEW RELEASES
Just in time for summer!
2019 TERRE ROUGE Vin Gris d'Amador, Rosé
2019 EASTON Zinster, a lighter Zinfandel
2014 TERRE ROUGE Tête-á-Tête, Rhône blend
Get a mixed 6 pack HERE with Free Shipping.