TERRE ROUGE and EASTON Wines is located in California on the West Slope of the Sierra Nevada in Amador County's Shenandoah Valley. An artisan winery established in 1986 by winemaker Bill Easton and Jane O'Riordan, we make 30 different wines, most of them very small lots of 100-400 cases.

 Look for our wines in retail stores and restaurants around the country or visit us in beautiful Amador County.
Let our club offerings be your passport to Bill Easton's wine portfolio. Our small lot, artisan wines are curated into 2, 4 or 6 bottle packages to suit your wine-drinking style.
and receive 15% off your first order!
SUMMER BBQ 4 Pack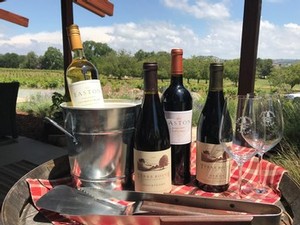 Four great summer wines for $89!
Includes the #45 2015 Amador Zinfandel.
Shipping Included!
NEW RELEASE
#45 Wine Spectator Top 100 List
Our 2015 EASTON Zinfandel, Amador County gets top kudos! Grab some bottles for great summertime drinking.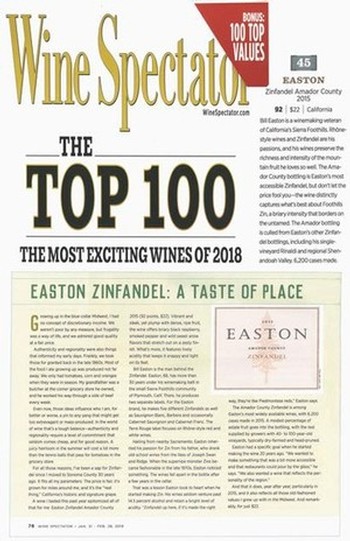 Tasting Room Hours
THURSDAY THROUGH MONDAY
11 to 4 pm
209.245.4277