THE TASTING ROOM IS OPEN!
Our governor has mandated that all wine tasting be held outdoors.
Wine Tasting will be by appointment only, as our space is limited.
You are still welcome to picnic without a reservation and wine will be available by the glass and bottle.
For more details and to make a reservation click HERE.
and receive 15% off your first order!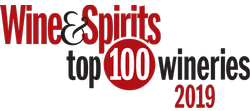 NEED SOME WINE?
HARVEST HAS STARTED
We brought in Sauvignon Blanc this week, always the signal that harvest is beginning.
You can enjoy our 2018 Sauvignon Blanc right now or try it in our Get to Know Us 6 pack.