WE DID IT AGAIN!
For the second year in a row, we made the Top 100 list of international wineries.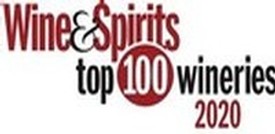 THE TASTING ROOM IS OPEN!
Wine Tasting is by appointment only, as our space is limited. All Tasting for now is at separate tables outside under our front portico and on the patio.
You are still welcome to picnic at our tables on the lawn without a reservation and wine will be available by the glass and bottle.
For more details and to make a reservation click HERE.
We would love to see you!
and receive 15% off your first order!
NEED SOME WINE?
HARVEST IS IN FULL SWING
This week we have harvested Viognier, Syrah, and old vine Zinfandel from the Rinaldi Vineyard in Fiddletown. Try out our Love to Zin 4 Pack of wines. It ships for free!