Jane's Kitchen
---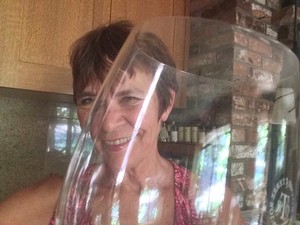 Chef and co-owner of the winery Jane O'Riordan is responsible for all the special foods you'll find at Terre Rouge and Easton Wines. During winery events you'll find Jane cooking lunch on the patio or serving a feast in the Magnum Room. She travels extensively for new inspiration.
In the Tasting Room, look for Jane's carefully chosen selection of serving bowls, dishes, utensils, cookbooks, fun spices and ingredients for cooking Jane's recipes and also at Jane's Tabletop Shop.
This has been an interesting and trying year. One of the benefits of being home so much is that we are cooking more than ever and drinking lots of wine! Fall and winter are the seasons to slow cook a hearty stew.