EVENTS AT THE WINERY
August 24
Mediterranean Madness Sale
We clean out the cellars and our customers get some fabulous deals. Some wines also available online, but you must be on our mailing list to receive details.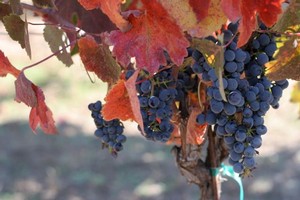 September 21-22
Super Syrah Weekend
We are Syrah specialists and Bill Easton was one of the orginal Rhône Rangers. The entire Terre Rouge Syrah Portfolio will be open for tasting and comparison. This is not to be missed.
November 2-3
Magnum Mania Experience
Taste from our collection of rare magnum bottles in our private Magnum Room and create some side by sides of the same wine in 750ml bottle. $10/Grapeheads $8. Tasting Room is also open for regular tasting this weekend.
November 29
Ascent Release Party in the Magnum Room
The day after Thanksgiving we hold our annual tasting of our top Syrah cuvee, Ascent, with winemaker Bill Easton. He will pour his prestigious wine, including library selections. Jane serves up her annual soup.
$15 includes a Riedel Syrah glass to take home. Grapeheads $12.
Tasting Room also open for regular tasting this day.
Magnum Room
A Private Experience in the Magnum Room is perfect for groups of 6 - 12 looking for a fun, in-depth tasting. We offer themed flights tailored to your palate and occasion. To schedule call us at 209-245-4277.