EVENTS AT THE WINERY
March 2-3
Behind the Cellar Door at all Amador Vintner wineries. Tickets: www.amadorwine.com
USE OFFER CODE: trbcd19 for a discount on tickets. Start your day with us!
Head to the cinema with wine, food and movie pairings throughout the day. The playbill includes Julie and Julia, Ratatouille, Sideways and Jane's delicious food pairings. Our Sommelier, David Metcalf, guides you through Grenache comparisons at noon. Special discounts plus popcorn.
April 6-7
Super Zinster Weekend
This is our annual event featuring the entire line up of Easton Zinfandels. Taste our Top 100 Wine (The Wine Spectator, 2018), the 2015 EASTON Zinfandel, Amador County as well as new releases from our single vineyard zins.
May 18-19
Everybody Must Get Rhôned
Get a tattoo and taste all the Terre Rouge Rhône varietals: Viognier, Roussanne, Grenache, Mourvèdre, Syrah
June 15-16
Vive le Rosé Weekend
Come celebrate the release of our 2018 Vin Gris d'Amador, crafted from Rhône varietals.
Saturday Rosé lunch with pop-up restaurant, NOMAD. Details to follow.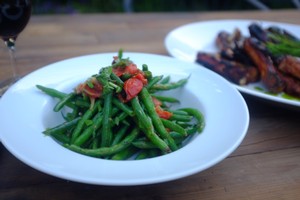 Magnum Room
A Private Experience in the Magnum Room is perfect for groups of 6 - 12 looking for a fun, in-depth tasting. We offer themed flights tailored to your palate and occasion. To schedule call us at 209-245-4277.