EVENTS AT THE WINERY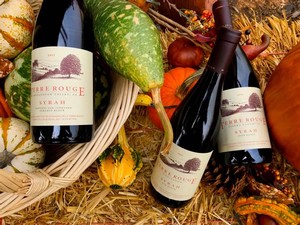 September 15-16
Super Syrah Weekend
Bill Easton, an original Rhône Ranger, is a Syrah Specialst. On this weekend the entire Terre Rouge Syrah portfolio will be open for tasting and comparison. We will include new releases and library selections.
Regular $5 tasting fee, club members complimentary.
September 15th
Annual Barbera Festival in Amador County with 70 wineries
We will be pouring our Easton Barberas from Cooper Ranch and Monarch Mine Vineyard.
October 6 & 7
Annual Big Crush at over 40 Amador Wineries
At Terre Rouge and Easton:
Enjoy lunch at our Immigrant Café, featuring dishes from Amador County immigrants past and present who keep our vineyards going. In the Tasting Room we will feature Zinfandel and Barbera from early Amador plantings, as well as Syrah, Viognier and Grenache. Music on Saturday with blues singer/musician Karen Sanders from Noon to 3.
November 3-4
Magnum Mania Experience
Sit down in the Magnum Room and taste from our collection of rare magnum bottles and create some side by sides of the same wine in 750ml bottle. Limited seating on a rotating basis throughout the day. Call the Tasting Room to reserve a specific time for your party. 209.245.4277
$12 ~ $8 club members
Tasting Room open for regular tasting, $5
November 23
Ascent Release Party in the Magnum Room
The day after Thanksgiving we hold our annual tasting of our top Syrah cuvee, Ascent, with winemaker Bill Easton. He will pour his prestigious wine, including library selections. Jane serves up her annual soup.
$15 includes a Riedel Syrah glass to take home. Grapeheads $12. Includes regular tasting as well.
Tasting Room also open for regular tasting this day, $5.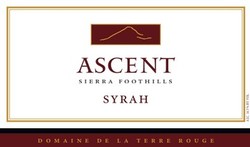 Magnum Room
A Private Experience in the Magnum Room is perfect for groups of 6 - 12 looking for a fun, in-depth tasting. We offer themed flights tailored to your palate and occasion. To schedule call us at 209-245-4277.