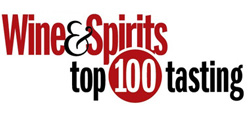 San Francisco - City View at Metreon
Monday October 10th
6:30 to 8:30
100 Wineries and Top SF 50 Restaurants
Events at the Winery:
October 1-2
Big Crush
This annual Amador Vintners sponsored event takes place at more than 40 wineries. At Terre Rouge and Easton enjoy lunch and live music on the patio, and great wines in the Tasting Room.
Tickets: www.amadorwine.com
October 8-9
11 to 4
Old and Wiser vs. Young and Precocious
Our fans know that we have a program to cellar our wines before we release them for optimum drinking pleasure. This weekend we will pair up old/new vintages of the same wine and you be the judge. Check back for wine details, but count on Zinfandel, Syrah and Roussanne being in the mix.
November 5-6
11 to 4
Magnum Mania
Once a year we pour from our library collection of rare magnum bottles and create some side by sides of the same wine in 750ml bottle. We will have snacks to pair and all wines will be available for purchase for your holiday table.
November 25
11 to 4
Ascent Syrah Release
The day after Thanksgiving we hold our annual tasting of our top syrah cuvee, Ascent, with winemaker Bill Easton. He will pour his prestigious wine, including library selections. Enjoy Jane's Recover from Thanksgiving Soup and other snacks while tasting.
$15 includes a Riedel Syrah glass to take home. Grapeheads $12.
Tasting Room also open for regular tasting this day.