JOIN OUR GRAPEHEADS WINE CLUB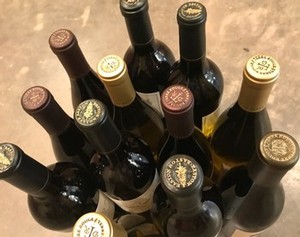 Our Grapeheads Club is a great way to experience the wines of Terre Rouge and Easton. We create 3 club packages a year filled with 4 small lot production wines, some exclusively for the club, and release them in Spring, Fall and Winter. You can choose between receiving All Reds or 3 Red /1 White.
You can pick up your package at the Tasting Room or have it shipped to your door.
Here are all the Grapeheads Club details:
All wines are pre-releases, new releases, library wines or vintages produced specifically for wine club members.

Bill Easton's winemaker tasting notes and recipes created by Chef/Owner Jane O'Riordan are included.

You will receive a 15% discount on your wine package. The average cost of the three wine packages is $350 per year.
Your special Club Discount on wine purchases is 15% on up to 12 bottles and 20% discount on a full case. Net items are excluded. You will also receive a discount on shipping charges.
Grapeheads always receive complimentary tasting at the winery. Private tasting in the Magnum Room can also be arranged for you and your guests.
Questions about the club? Call our Club Manager, Kelsey Walling – 209-245-4277
Join our Grapeheads Family!
You have 2 choices below for your Club Shipments
GH All Red - 4 Red Wines
GH Red/White - 3 Reds and 1 White Wine